Need a speaker? Love local history but not the walking? We can come to you!
Many of our guides at Manchester Guided Tours are accomplished, engaging and entertaining speakers who can present illustrated talks to your groups.
Talks last 45 minutes to an hour and can be booked privately – popular with clubs, societies and associations.
See our list of talks below.
Choose your talk and contact the speaker directly for charges and availability
Talks by Sibby (Elizabeth Sibbering ES)
T: 07887 676076
E: mcrtourguide@gmail.com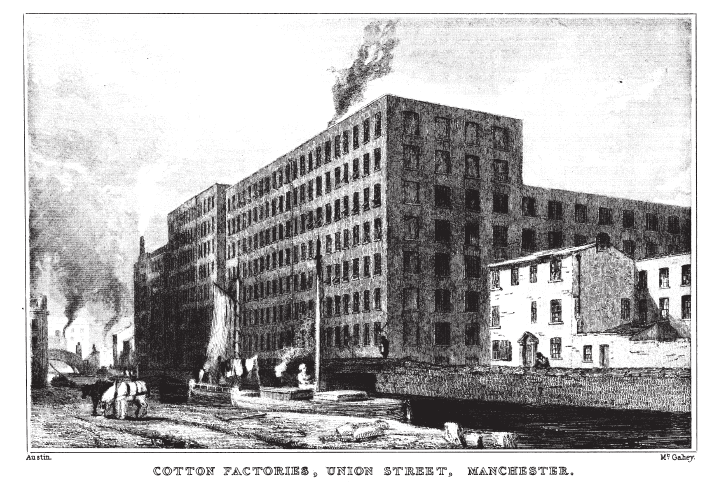 Cottonopolis ES
The 19th-century rise of King Cotton and the spectacular, catastrophic decline and loss. Manchester became known as Cottonopolis, leading the world in cotton manufacturing.
Ancoats The World's First Industrial Suburb ES
Ancoats is famous across the world for its transformation – from rural landscape to the Industrial Revolution's steam-powered pioneer industrial suburb, as well as for the workers social deprivation.
Angel Meadow ES
Angel Meadow and the Irk Valley were infamous in Victorian times – cholera, crime, vice, vermin and death were an everyday occurrence. Huge wealth was created in Manchester during the Industrial Revolution but the steam-powered factory system also resulted in thousands of workers living cheek by jowl in slums and cellars, on next to nothing. 
………………………………………………………………………….. 
Talks by John Doughty JD
T: 0161 428 7392
E: johnrdoughty@hotmail.com
The Lancashire Witches, A not guilty verdict JD
In the year 1612, nineteen notorious witches were tried for their lives at the Midsummer Assizes in Lancaster.
Folklore & Traditions of the North West. JD
A fascinating glimpse into the magic and mystery of the North West's folklore and traditions.
Noted For Fresh Air & Fun JD
How did an 18th century village named after a peat stained stream become the "famous seaside placed called Blackpool?"
James Brindley, Millwright & Canal Engineer 1716-1772. JD
Who was this larger than life character who today we call the father of British Waterways?
John Dalton – The Man and his Manchester JD
John Dalton the father of modern Chemistry, lived and worked in Manchester from 1792 until his death in 1844.
Manchester Through The Ages JD
This talk traces Manchester's development from pre-Roman settlement to the present day.
Roads, Canals & Railways of Castlefield JD
Manchester's Roman fort was built where the routes along the Irwell and Medlock valleys meet. Later, Manchester's canals and railways would terminate in the same area.
Bonnie Prince Charlie & the Manchester Rebels. JD
Contemporary sources are used to re-create the dramatic events of 1745 when Manchester was occupied by the Rebel Jacobite Army.
Art Before History JD
This talk traces the development of cave art and attempts to explain the mystic background to the creative activity of the Stone Age hunter.
Zulu 1879  JD
Never before or since have more Victoria Crosses been awarded than on that night of great heroism at the Mission Station of Rorke's Drift on the 22nd January 1879.
…………………………………………………………………………..
Talks by Jean Bailo JB
T: 07812 129754
E: jeanbailo@yahoo.co.uk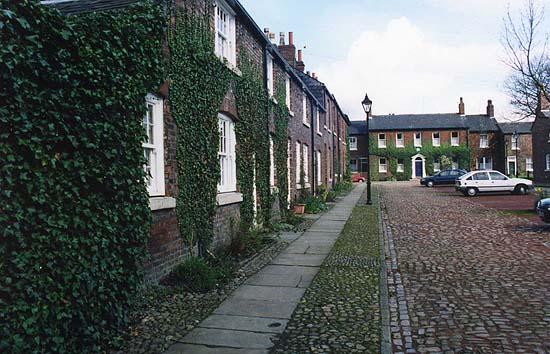 The Moravians JB
The story of their journey from Eastern Europe to Fairfield
Women of Manchester JB
Famous and not so famous women of the city
A life in Styal JB
The story of Styal Children's Home
The Co-op JB
Do you shop at the Co-op? How it has changed from the beginning to present day
Street Names JB
The stories behind the naming of Streets and squares in Manchester
A Stockport Story JB
From the Hatters to the man who sold his wife!
Annie Horniman, Theatre Pioneer JB
The theatre legacy in Manchester
Manchester at War JB
How Manchester coped during the 1st and /or 2nd World War
Manchester Ship Canal JB
The story behind the big ditch
Liverpool, or the other end of the M62 JB
More than the Beatles!
…………………………………………………………………………..
Talks by Anne Beswick AB
T: 07505 691105
E: mabeswick@hotmail.com
Manchester Architecture AB
Manchester city centre has some wonderful buildings that are hidden in plain sight. Classical, palazzo, gothic and modern, they tell the story of our city. Hear more about them and their histories.
A History of Manchester in Ten Plants AB
The botanical world has underpinned the story of Manchester. Cotton made us and other plants have also been important in our history. What ten plants would you choose for this list?
Women who made Manchester AB
Manchester has always had strong women. How else would those mills and factories have worked, those books been written, the politics been changed or the modern world been made? From the Pankhursts to the women of Coronation St, they are all our Mancunian sisters.
Marie Stopes AB
Marie Stopes was the first female lecturer at Manchester University. In 1918 she published a bestselling sex manual. From an obscure intellectual to the woman who turned "Married Love" into a vital and unstoppable force, Marie Stopes is arguably, one of the most significant women of the 20th century
The Pankhursts AB
We all know about Emmeline but it was the whole Pankhurst family who contributed to the fight for women's suffrage.  The Pankhursts were a family in turmoil, often called the first family of feminism. But were they?
Irish Manchester AB
The Irish immigrants caused unease with their uncouth manners and strange religion but they built much of this city and contributed in many ways.  We would not be Manchester without our Irish connections.
The Manchester Man AB
This is a fine Victorian Novel by Isabella Banks, a fine Manchester woman.  The book tells the story of Jabez Clegg, plucked from obscurity, who makes his way in the real Manchester of the early 19th century.
Slavery, A Manchester paradox AB
Manchester did not trade directly in slaves but we were involved in the 18th century trade in more ways than you would expect.
Manchester Drunk 'n' Sober AB
A drinking history of the city, it's pubs, it's brewers and of how the local temperance movement and public health concerns changed the way we drink.
Victoria Baths AB
Manchester's water palace is an architectural delight that has struggled to survive into the 21st century. It's still here with much of its original glory intact and with much work left to do.
…………………………………………………………………………..
Talks by Pauline Lloyd PL
T: 07723 503702
E: Pauline.lloyd@btinternet.com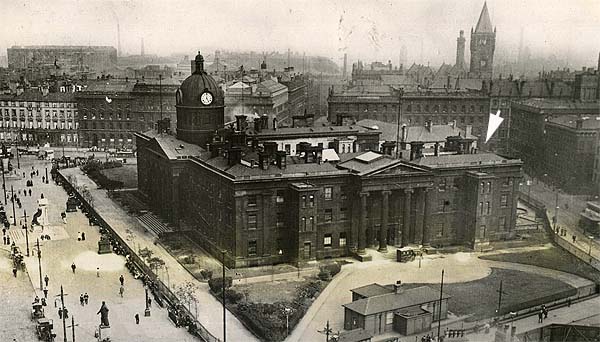 Kill or Cure PL
History of healthcare in Georgian and Victorian Manchester.
Ardwick People & Places PL
This once elegant suburb of the rich gave us theatres, a brewery, a football club and a public park.
Bonjour ManchesterPL
The French connection – Manchester's many links with France.
Catholic Manchester PL
History of Catholicism in Manchester.
Confessions of a Tour Guide PL
Why we love what we do – the life of a tour guide in Manchester.
Immigrants of Manchester PL
The Irish in Manchester PL
The Italians in Manchester PL
Pubs of Manchester PL
Royal Manchester PL
How kings and queens have made their mark on Manchester.
Women of Manchester PL
Get to know some of the strong women who have had an impact on Manchester in the last 300 years.
Withington – pubs, churches, schools, women (4 separate talks) PL
…………………………………………………………………………..
Talks by Emma Fox EF
T: 07500 774 200
E: showmemanchester@yahoo.co.uk
Manchester Melting Pot, the story of Manchester Immigration EF
Two thousand years of immigration from the Romans onwards
A Virtual Tour of Southern Cemetery EF
A virtual visit to the notable graves of Southern Cemetery
Manchester, Cotton & Slavery EF
The abolitionist town whose wealth was built on the back of slave grown cotton
Belle Vue EF
Memories of 'The Showground of the World'
Any other EF guided tours can be adapted to a talk – please enquire.  References can be provided.
…………………………………………………………………………..
Guide contact details. Contact the guide/speaker for further information, charges and availability.
AB Anne Beswick
T: 07505 691105
E: mabeswick@hotmail.com
ES Elizabeth Sibbering (Sibby)
T: 07887676076
E: mcrtourguide@gmail.com
JB Jean Bailo
T: 07812 129754
E: jeanbailo@yahoo.co.uk
JD John Doughty
T: 0161 428 7392
E: johnrdoughty@hotmail.com
PL Pauline Lloyd
T: 07723 503702
E: Pauline.lloyd261@btinternet.com
EF Emma Fox 
T: 07500 774 200
E: showmemanchester@yahoo.co.uk